Photos From Recenter's Motorcycle Ride
Everyone loves special occasions. At Recenter our residents work hard to regain sobriety and become the kind of person they know they can be. So they, like everyone, enjoy taking time out to have some fun. We also like to remember that we can have fun and remain sober.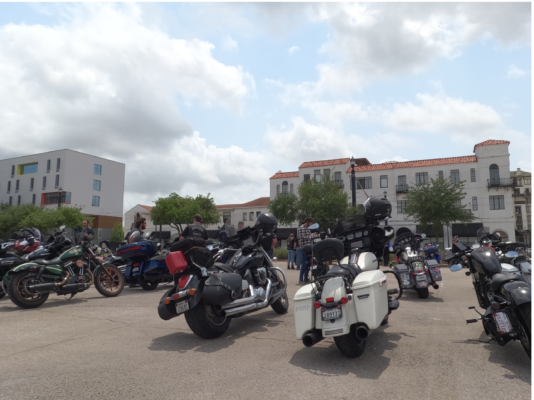 We have a number of people who enjoy riding motorcycles. Mancuso Harley-Davidson helps sponsor fun motorcycle rides on a weekend. We learned about this and asked them to participate with us. They were more than happy to sponsor our ride on May 21st. With their assistance, we put together an event that would be fun and would also generate some income for Recenter.
To make this a true family event we invited two food trucks, rented a bouncy house and a dunk tank, and invited several vendors to display their crafts.
It was a perfect day for a motorcycle ride. There were 30 other riders and 15 passengers. It was warm but a cloud here and there made it a bit overcast and the wind made for a very comfortable ride.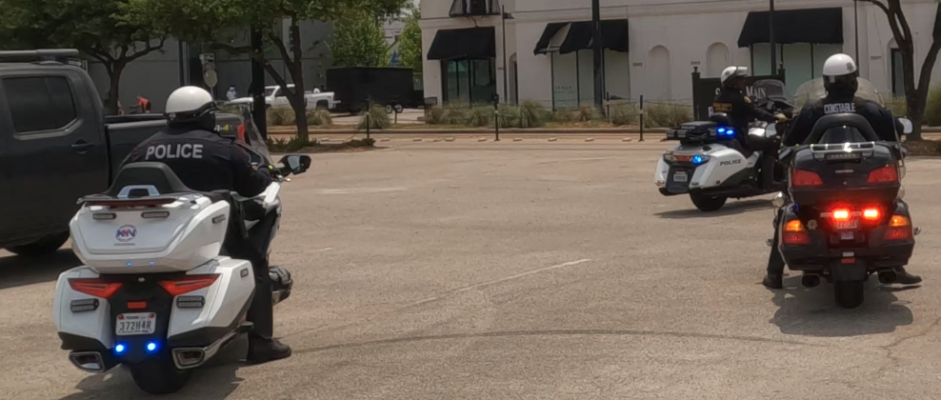 With so many riders, we enlisted the services of the Houston Police Department to keep us safe. With a police escort, we were able to relax, enjoy the ride, and not be concerned about a driver cutting into the group.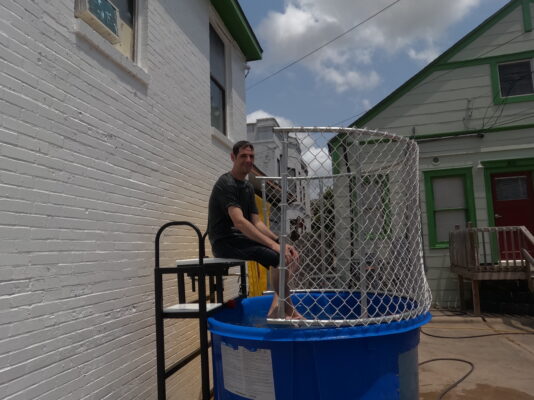 Our CEO, Steve Brinkman was awaiting our return. He had previously agreed to take the first turn in the dunk tank. He did think the price of 3 throws for a $1 was way too cheap.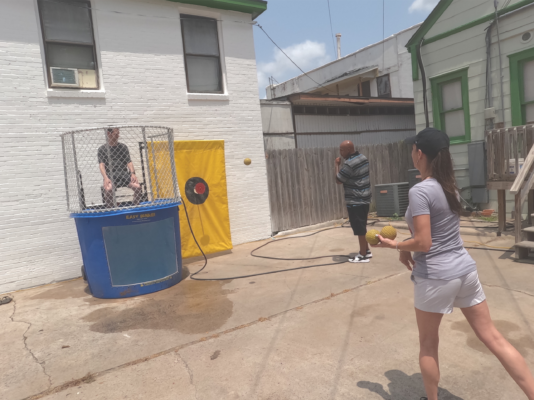 Steve carefully watches every throw. The water in front of the tank came when a throw was on its mark and he splashed into the water.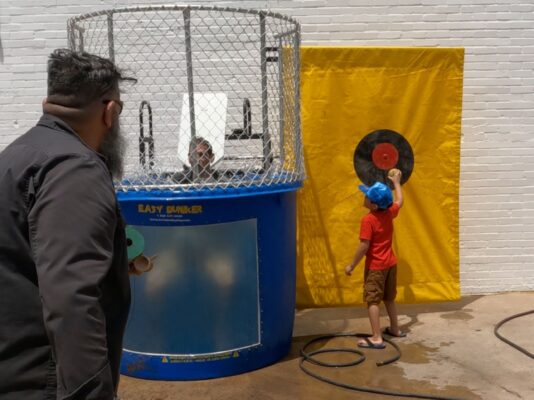 Our pitchers came in all sizes. We had to give this little guy some advantage but he kept getting closer and closer until he finally reached out and hit the target with the ball.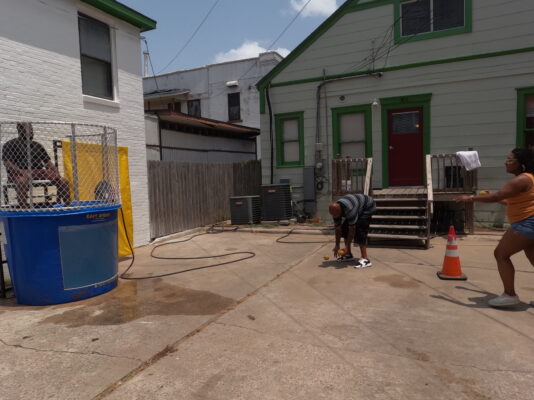 We changed the occupant of the dunking chair. Paul Nichol is now awaiting a throw.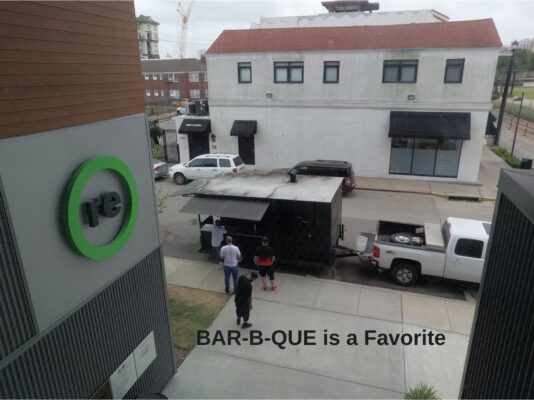 Barbecue is always a favorite at a summer gathering. There was a line at this truck all afternoon.
I don't know if our friends from Louisiana drove in for the ride or this truck is local. The food was very good.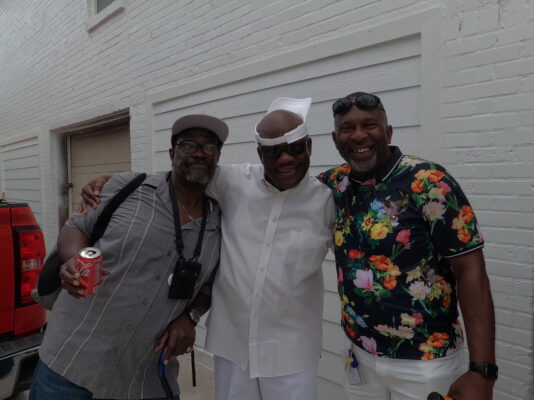 These guys look hungry and promise to give an unbiased opinion on samples from each of our food trucks.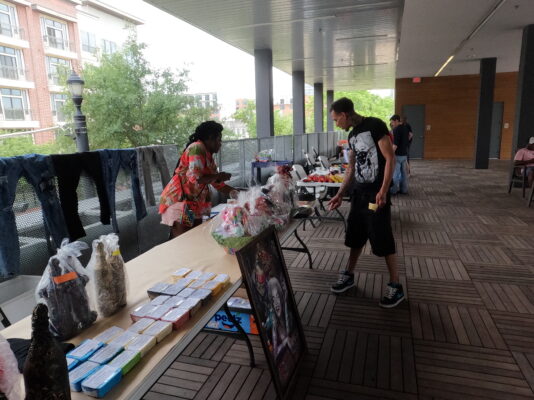 Our vendors sold homemade candles, soap, and embroidered goods; everything for the home.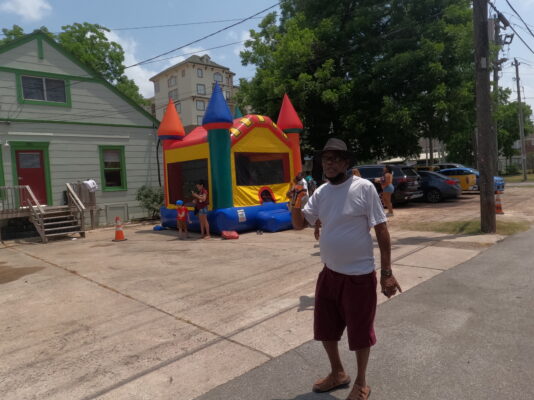 The kids are lining up and donning safety equipment for their turn in the Bouncy House.
Everyone had a good time at this Recenter event on May 21st.