Dear Friend of Recenter:
We hope you, your loved ones and colleagues are safe and healthy. This time is extremely stressful for us all, and this constantly changing and challenging situation is impacting every aspect of life. As we celebrate our 70th year, we want to give you an update on the current state of Recenter and how we are delivering more of our mission: To provide programs and services to help predominantly homeless individuals recover from the diseases of alcoholism and drug addiction in order to lead more productive lives.
• Recenter is running regular operations, and we are at capacity, serving 228 men and women daily.  Sadly, we are having to turn people away. Some are estimating that there will be nearly 4000 homeless over the next few months who may contract COVID-19 and we know we will be overrun with people in need of our services.
• No one to our knowledge has COVID-19 at this time in our facility, however, we know it is a matter of time before people become ill.  We are following the CDC guidelines closely and continue to monitor and adhere to local, statewide and national mandates.  
• We persevere in delivering on our mission to so many in need:  We have closed 12-step meetings to the public.  We have closed our meeting hall and put a plan into place of offering outdoor, open-air space for three meetings per week with chairs spread apart to continue our tradition of housing 12-step meetings.
• We are creating a web-based platform to offer online 12-step meetings. This will hopefully be in place soon and will provide a call-in or log-in for those who cannot leave the house but need 12-step support. 
• Our food service team is delivering prepared meals to our residents in their rooms three times per day to all those who want a meal. Everyone gets plasticware that is sealed.  We have ceased community dining.
• We are actively revitalizing all of our social media sites with regularly updated information 
CURRENT NEED 
• The immediate need for Recenter is financial support to help us to be able to continue providing our residents with a roof over their heads and basic meals. Many of them were employed by the hospitality industry and have lost their jobs. We need to support them so that they do not return to homelessness.  The City of Houston expects that over 4000 of our citizens will become homeless during this crisis. We hope you will join us by clicking HERE to make a gift online today or visit who we are to learn more about our residents.
• We have  a commercial kitchen and plenty of space to store perishable and non-perishable food, frozen or otherwise, and are happy to come pick it up. Plastic utensils and to-go containers are appreciated. 
NEW FACILITY UPDATE
• We expect substantial completion this week with move-in the week of April 6th. 
• The move into the new building will allow us to house 62-more people. We expect to  rapidly fill every available bed in our facilities during this crisis – 62 beds – for a total of approximately 300 people. 
• We have postponed our Grand Opening and will reschedule when we are more certain of community safety and health challenges. 
Thank you for your kind consideration of our request. Anything you can provide would be deeply appreciated.  Please feel free to contact me personally at 713-518-4035 or sbrinkman@recenterhouston.com. We wish everyone good health and that this pandemic passes us by expeditiously and without harm.
Gratefully yours,
 Steven Brinkman
Steven Brinkman
CEO – Recenter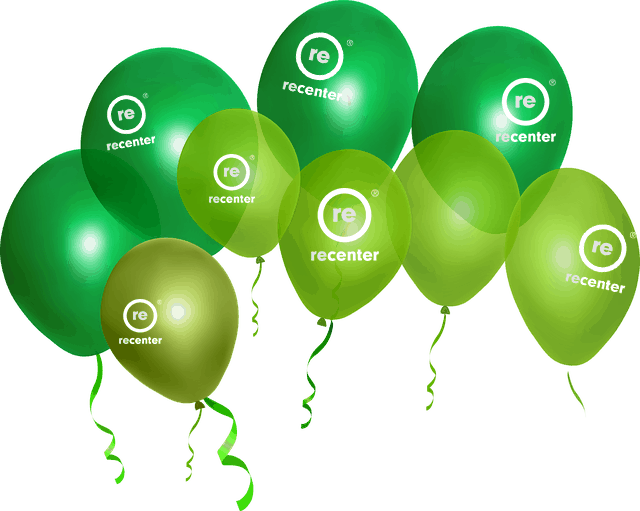 Recenter has seventy years of caring for families affected by chemical dependency, one person at a time.