---
The LifeMap Program provides supportive services to chemically addicted individuals with more intensive needs.
Individuals seeking to recover from alcoholism and drug addiction often have a decreased ability to manage their affairs across multiple domains of life. This program assists participants reach their ultimate goal of living a recovered life. LifeMap Program provides case management services and life skills education to improve the quality of life and guide its participants to completion of their individual goals.
---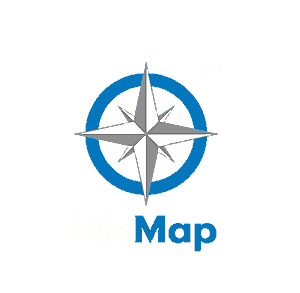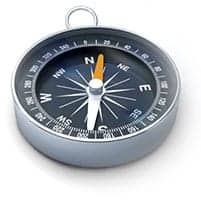 Charting the LifeMap begins when a new resident attends the Review Board, usually within the first thirty days. We work with the new resident to identify barriers in their lives and create a strategy for navigating those challenges. This is achieved by establishing short and long term goals.
These goals operate as milestones to offer positive inertia to residents by allowing them to reclaim a sense of self-worth through attainable accomplishments, and they provide
re
center the ability to longitudinally track progress across the program. On an ongoing basis, the
re
center staff meets with the individual to review progress and make appropriate revisions where necessary.


---
Our programs range from weekly 12 Step meetings to physical wellness services to residential options, all of which provide participants with hope, healing, and home. These programs are used with recenter's LifeMap, a series of short and long term goals that serve as positive milestones on the road to recovery. Created by the participant and staff, this adds an individualized approach based on the participant's needs and barriers to sobriety, and is regularly reviewed and revised.
---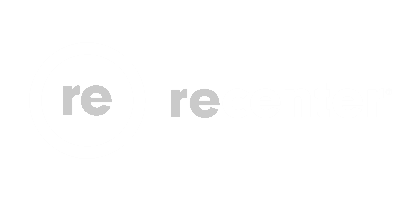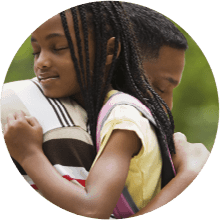 HOPE PROGRAMS
---
We offer a peer-driven, 12 Step journey to recovery, offering participants an opportunity to live, learn, and laugh together in a nurturing environment.
READ MORE
---
AT RECENTER, WE WORK TOGETHER TO BUILD A FOUNDATION FOR YOUR FUTURE OF UNLIMITED POTENTIAL. WE KNOW THE PAST IS FULL OF HARDSHIPS AND DOWNFALLS THAT CAUSE REMORSE, AND SELF-DOUBT TO BECOME OVERWHELMING. AT RECENTER, WE ACKNOWLEDGE THE PAST, USING IT TO GUIDE RECOVERY. WE WORK TOGETHER TO ESTABLISH A SENSE OF PURPOSE, TRUST AND RESPECT THROUGH PEER MENTORSHIP AND 12 STEP MEETINGS. RECENTER OFFERS A COMPREHENSIVE METHOD TO RECOVERY, ALLOWING THOSE SUFFERING FROM ALCOHOLISM AND DRUG ABUSE TO REFOCUS ON THEIR GOALS, REGAIN CONFIDENCE AND SELF-WORTH, AND REJOICE IN THE BRIGHT PROSPECTS OF THEIR FUTURE.
---
WELCOME HOME
Our Welcome Home program is uniquely designed to inspire hope and courage through a peer-driven orientation. Upon arrival, the newcomer is met with warm smiles and support, and is matched with peer partners who offer advice and encouragement during these stressful first few weeks. These peer partners also help the new resident adjust to their new surroundings, assisting with everything from getting to know the staff to navigating the recenter facilities. We found that by beginning a sobriety journey with acceptance and support, residents are empowered with the best tools and attitudes for reclaiming their lives.
FRESH START
Our Fresh Start program offers an opportunity for residents to walk and work the 12 Steps. The first three steps are completed in a compassionate and encouraging group setting. Meeting once a week, these sessions are short lectures followed by open discussion during which residents learn, laugh, and grow together. Residents are required to attend on campus 12 Step meetings. We also developed the Fresh Start program an intimate forum for residents during the tumultuous first weeks of recovery. This program demonstrates the emotional sanctuary of our fellowship that is so essential when residents begin to renew their self-confidence and restart their sober lives.
E.A.T. (EVERYBODY AT THE TABLE)
Our E.A.T. program provides three hot, nutritious meals a day for our program participants in a group setting. This time to commune with other program participants, break bread and share time together, feeding both the body and spirit.
In addition, we invite Houston's undernourished homeless population a seat at our table. Over 100,000 people are reached and served through our E.A.T. program each year.
THE NEXT MISSION: VETERANS IN RECOVERY
The Next Mission: Veterans in Recovery program is our way of honoring our nation's struggling veterans and their service to our country. We developed this program specifically to address the unique needs of veterans working towards addiction recovery. Our current veteran population has come together to create a new 12 Step meeting, Shoulder to Shoulder, so that they may work with each other in a peer support setting. Additionally, we organize and participate in veteran events and services to assist with the charting of personal Life Maps, an instrument engineered to promote individualized growth in the lives of program participants.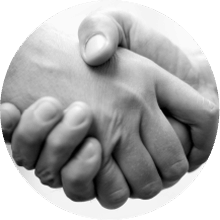 HEALING PROGRAMS
---
We assist in mental health, spiritual well being, we aid in returning members to an employed life, & the overall wellness of mind, body, & spirit.
READ MORE
---
INDIVIDUALS SEEKING RECOVERY FROM LONG-TERM ALCOHOLISM AND DRUG ADDICTION OFTEN HAVE A DETERIORATED STATE OF MENTAL, PHYSICAL AND SPIRITUAL WELLBEING. IT IS IMPERATIVE TO ADDRESS AND TREAT EACH OF THESE NEEDS TO ACHIEVE BALANCE IN LIFE AND IN RECOVERY. WE CONTINUE TO DESIGN AND IMPLEMENT PROGRAMS TO AID INDIVIDUALS IN RESTORING THEIR GOOD MENTAL, PHYSICAL AND SPIRITUAL HEALTH. RECENTER OFFERS MENTAL HEALTH REFERRALS FOR THOSE SUFFERING CO-OCCURRING DISORDERS, ACCESS TO PHYSICAL HEALTH TREATMENT AND EXERCISE FACILITIES, AND PROXIMITY TO SPIRITUAL COMMUNITIES. WE ALSO KNOW THAT HEALING LEADS TO NEW GROWTH. BECAUSE OF THIS, WE PROVIDE GENERAL EDUCATION, JOB PREPARATION COURSES AND EMPLOYMENT PLACEMENT SERVICES.
---
AT EASE
Our At Ease program collaborate with Houston's leading mental health treatment providers to ensure that our residents have access to the support that they need. Quite often, people with addiction may have underlying and untreated mental health challenges. Living with an untreated mental illness can produce a number of negative side effects, especially when compounded with addiction and impacts an individual's ability to sustain long-term recovery from substance addiction.
Referrals to Harris Center for Mental Health and IDD


Referrals to Harris Health – Neuro Psychiatric Center

Referrals to SEARCH

Referrals to Healthcare for the Homeless Houston

Licensed Counselors for Chemical Dependency

Groups for Anger Management

Groups for Relapse Prevention

Scholarships for Mental Health Peers and Recovery Coaches
WELLNESS
Our Total Body Wellness program was created in response to the physical health needs of our residents. As vital as mental health is to recovery from addiction, addressing the physical wellbeing is equally important. Quite simply, a stronger body yields a stronger mind. Serious illnesses and a variety of physical ailments are prevalent in a life of addiction and homelessness. Many of these have a dire need for sound advice from medical professionals. Our services and referrals include:
Harris Health Gold Card Application Assistance

Get Covered America Navigators and Lecture Series

SEARCH, UT Dental School, and/or Legacy Health Dental Program

Houston Food Bank nutrition lectures

American Cancer Society literature and materials provided for

re

center's Smoking Cessation Program

Texas Prevent Blindness eye exams and vouchers for free eyeglasses
SPIRITUAL SEEKERS
Our Spiritual Seekers program supports those seeking to grow in the spiritual component of their lives. We maintain a directory of contact information to the religious organizations and institutions in our area.
OPPORTUNITY KNOCKS
We know that nothing opens doors of opportunity like furthering one's education. Through our Opportunity Knocks program, we offer assistance, guidance, limited financial assistance, referrals and collaborations so that each person can attain their personal educational goals. We continuously assess the barriers blocking the pathway to success and formulate solutions. A person seeking to further their education will find:
Adult education/GED preparation (provided by the Peggy A. Brinkman Scholarship Fund)

Vocational training scholarships

Academic or vocational coursework planning

Academic preparedness classes (study skills, time management, etc.)

Free Application for Federal Student Aid (FAFSA) completion assistance
H.I.R.E. PROGRAM (HELP IN REGAINING EMPLOYMENT)
Our H.I.R.E. program works with individuals helping them in returning to a self-sufficient, sober life. We have dedicated staff and a Workforce Lab for this purpose. The Workforce Lab provides computer terminals spaced throughout the room, offering a place for residents a space to research and seek out employment. A person looking for assistance in this area will find:
An introduction to basic computing skills

Assistance in creating e-mail accounts

Resume writing advice and instruction

Assistance in completing online employment applications

Vocational counseling

Job location help using specialized lists of employers that hire and train those with a criminal record or no experience.
HOME PROGRAMS
---
We offer on-campus living, and are striving to introduce assistance into Houston Housing and Urban Development.
READ MORE
---
BY PROVIDING OUR RESIDENTS A CLEAN AND COMFORTABLE HOME, WE REMOVE A BARRIER IN THE PATH TO A SOBER LIFE. A LIFE RAVAGED BY DRUG/ALCOHOL ADDICTION USUALLY REQUIRES MORE TIME TO RE-STABILIZE THAN IS POSSIBLE IN A TRADITIONAL THIRTY DAY IN-PATIENT TREATMENT PROGRAM. OUR VARIETY OF HOUSING OPTIONS PERMIT US TO THOROUGHLY ADDRESS THE INDIVIDUAL'S NEEDS. OUR PROGRAM PARTICIPANTS ARE ABLE TO MORE FULLY FOCUS ON THEMSELVES AND THEIR JOURNEY TO AN INDEPENDENT AND PRODUCTIVE LIFE FREE OF CHEMICAL DEPENDENCY. ON-SITE LIVING ALSO PROVIDES THE PROXIMITY OF A CLOSE-KNIT, SUPPORTIVE COMMUNITY. RESIDENTS ARE NEVER FAR AWAY FROM A SPONSOR, A COUNSELOR, OR PEER WITH SEASONED RECOVERY TO WILLING TO GUIDE THEM.
---
RECENTER RESIDENTIAL
While participating in the LifeMap Program, recenter® finds it essential that program participants live among other sober individuals during the early stages of their recovery from alcoholism or drug addiction. Our recenter® Residential Program provides a clean, supportive environment for those who are not quite ready to live completely on their own. Our residential rules and guidelines provide a necessary sense of structure and community, along with a flexible amount of personal freedom. We have multiple structures on two block our campus in the heart of Mid-Town that provide easy Metro Bus Line and MetroRail access. Many new LifeMap participants arrive at our door homeless. In 2016, we housed 609 homeless persons resulting in a total of 72,732 sober bed nights. We counsel with every new person to determine the appropriate housing need based on their projected time for recovery. We make every effort to assure each person is afforded the time necessary for their personal recovery.
Depending on how recent and excessive the substance use has been, the new program participant may need to spend their first few days in our non-medical detox facility. During detox, we make people feel comfortable while addressing nutritional and hygiene needs. During this time, they are monitored 24 hours a day and may be referred to a medical facility. We understand that these first few days are critical. The new program participants are visited by those with seasoned recovery and are encouraged to make a commitment to themselves by joining us on our journey to freedom from chemical dependency.
COMMUNITY
The CommUNITY program has two parts. The first is to make recenter a destination where the community may explore a life lived in recovery from chemical dependency, and to participate in educational and health related events. The second part of this program is to work with our program participants venturing outwards into the community, to perform good works, volunteer, join in on homeless outreach projects, and learn to give back without expectation of reward.
Our CommUNITY program is recenter's of way of paying it forward by offering assistance to all in the community who desire to learn about sober living and by fostering a sense of unity, solidarity and support among those suffering from addiction. We offer forty open 12 Step meetings per week, a network of sponsors, an emergency shelter in times of natural disaster and meals for the homeless. recenter welcomes our neighbors and the entire Houston community to join us on special event evenings for services and education. These include, free vision screenings, lectures on nutrition, smoking cessation, financial literacy, and Al-Anon and Alateen meetings.
ASSESSMENT
---
Prospective residents are assessed upon admission by our management team to identify their specific life barriers. Many times, use of our non-medical detox facility is the most appropriate first step in the resident's restoration.
NON-MEDICAL DETOX
---
Depending on how recent and excessive the substance abuse has been, the new program participant may need to spend their first few days in our non-medical detox facility. During detox, we make people feel comfortable while addressing nutritional and hygiene needs. During this time, they are monitored 24 hours a day and may be referred to a medical facility. We understand that these first few days are critical. The new program participants are visited by those with seasoned recovery and are encouraged to make a commitment to themselves by joining us on our journey to freedom from chemical dependency.
DRUG FREE CAMPUS POLICY
---
recenter focuses on the long-term treatment of alcoholism and drug addiction. In order to preserve the integrity of our program and community health, all program participants must adhere to recenter's Drug Free Campus Policy.
DRUG FREE CAMPUS POLICY - CLICK HERE
re
center focuses on the long-term treatment of Alcoholism and Drug Addiction. All Program Participants, in order to preserve the integrity of our program and community safety, must assist in maintaining an environment free of alcohol, drugs or other impairing substances. Compliance with this substance abuse policy is a condition of participation in
re
center's programs.
Program Participants are prohibited from the following:
The use, possession, transportation, manufacture, sale, dispensation, or other distribution of an illegal substance or drug paraphernalia;
The use, possession, transportation, manufacture, sale dispensation or other distribution of alcohol; and
Use of products or chemicals, regardless of legality, resulting in observable intoxication and/or impairment; or
Being under the influence of alcohol or having a detectable amount of an illegal or controlled substance in the blood or urine ("controlled substance" means a drug or other substance as defined in applicable state and federal laws on drug abuse prevention).
Any Program Participant suspected of being under the influence of a controlled substance will be asked to submit to a drug test. Refusal to cooperate or submit to a drug screening test will lead to immediate withdraw from recenter programs.
All Program Participants must provide management with a full disclosure of all physical and mental health conditions and a complete listing of current medications. Current medications include all new, refilled, and/or changed prescriptions, and must be reported to management within 24 hours of filling the prescriptions.
Any solicitation, exchange, distribution, and/or giving of medications will subject the program participant to immediate withdraw from recenter programs.
Any participant convicted under any criminal drug statute for a violation occurring while enrolled in recenter programs will be withdrawn from programs. A conviction includes any finding of guilt or plea of no contest and/or imposition of a fine, jail sentence or other penalty.
We recognize that recenter programs participants struggle with alcohol or drug dependence and that these challenges can be overcome. We encourage all to reach out for support from the fellowships of Alcoholics Anonymous, Narcotics Anonymous, or Cocaine Anonymous, and seek professional care and counseling prior to any violation of this policy.