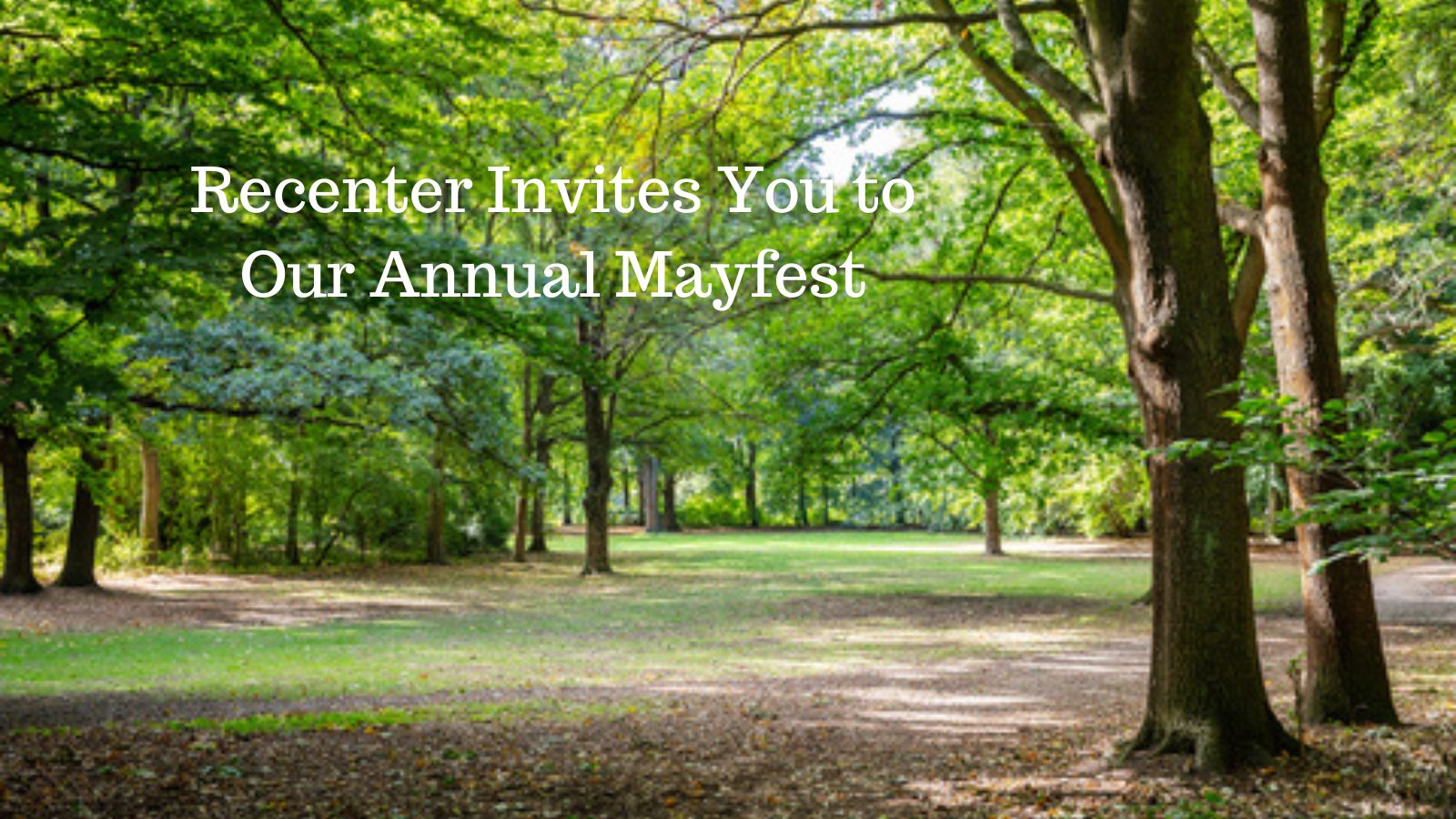 Mayfest is a special time of the year when people celebrate spring and the coming of summer.  From carnivals to music festivals, there are countless opportunities to get out and enjoy the warm weather with friends and family. Mayfest will be a fantastic day for food, entertainment, raffles, and AA speaker meetings.  Come join us for a day of fellowship and fun for the whole family.  It's Recenter's spring thing to do.

WHEN:  May 6, 2023 – 11:00 to 4:00

WHERE:  Recenter, 3809 Main Street, Houston 77002

WHAT:  Games, food, a chance to celebrate recovery
All proceeds will support The Family Afterward Program, created to help many families affected by Substance Use Disorders.
Recenter Activities
Three AA speakers will host meetings at 11:00, 1:00, and 3:00.
Barbecue.
Games are planned for the kids.
Our DJ will be playing your music and line dancing is likely to break out.
Raffles will be scheduled throughout the day, be sure to sign up.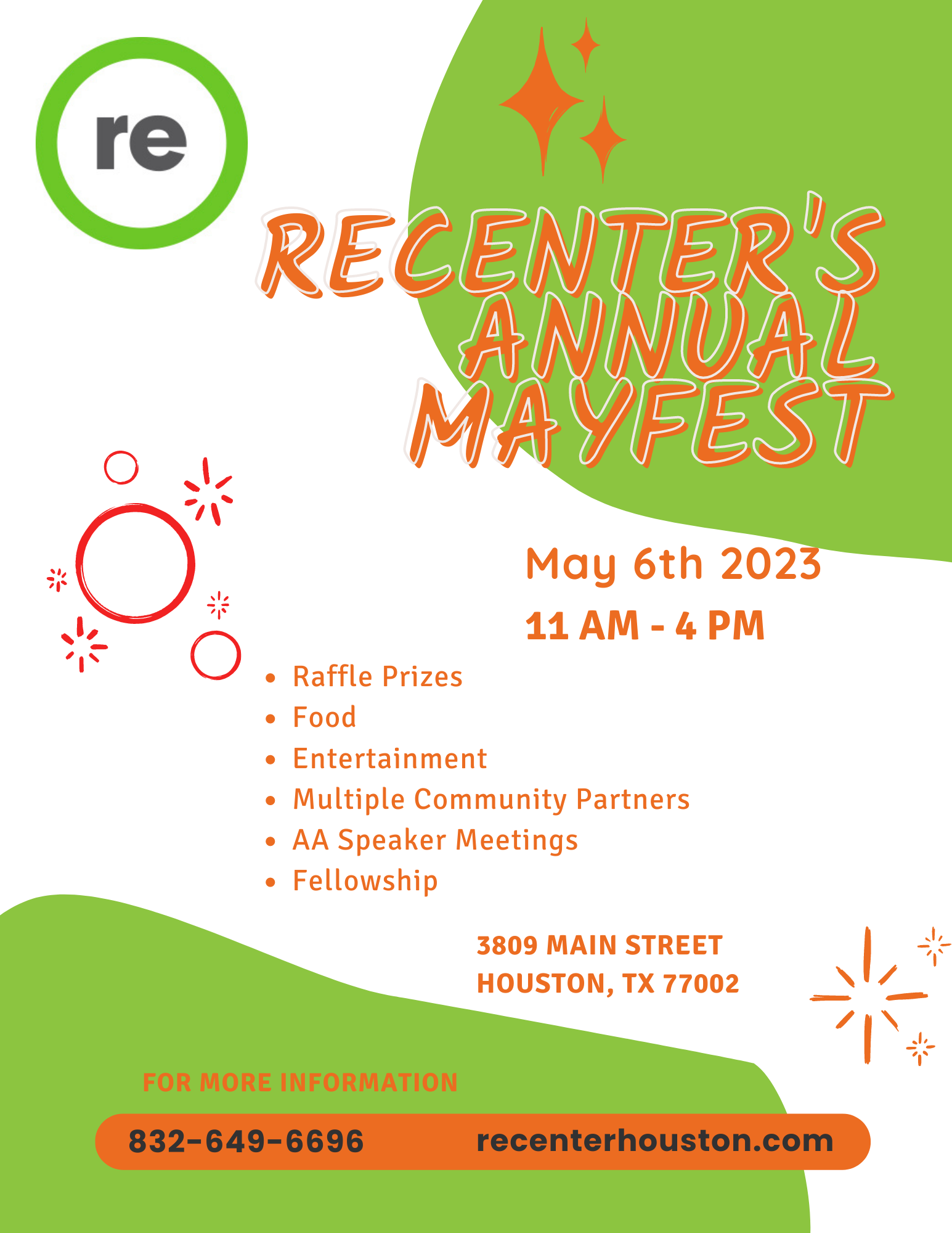 Special Morning Activity: A motorcycle ride from Mancuso Harley-Davidson's Location (12710 Crossroads Parks Drive, Houston) to Recenter, escorted by The Houston Police Department.
Motorcycle rides with a police escort are a unique and thrilling experience. It involves riding in a convoy of motorcycles, escorted by police officers. During the ride, riders will get to experience the thrill of riding in close formation with the police officers providing protection and guidance throughout the journey. It's an opportunity to enjoy some fresh air and scenery while also feeling safe and secure knowing that you have the protection of law enforcement personnel nearby.
Motorcycle ride registration will occur on the day of the ride. (You can register early by using the QR code on the flyer below and save some money.) Free breakfast for ride participants will be served starting at 9:00 and the ride will leave promptly at 10:30. Participants must be 18 years or older and sign a waiver.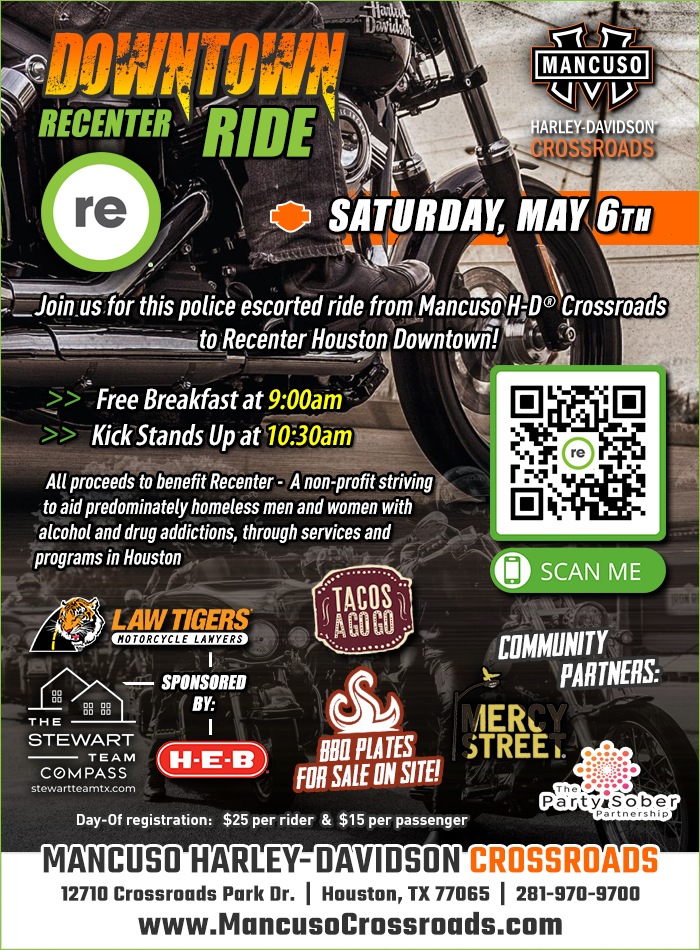 Mayfest is a day when we welcome residents, neighbors, and anyone with an interest in advocating for recovery.  Come visit us and see what we are all about.

We have games and entertainment for the kids and what's a picnic without food?  We will be serving barbecue.
We want to thank our sponsors listed below and invite anyone interested in recovery from Substance Use Disorders to make a donation.  Just click DONATE NOW on the button in the top right above.