Some Houstonians choose to brave our cold winter nights out of doors. They may stay in a tent or some other minimally protective shelter. Regardless, when the temperature plunges they would appreciate a blanket to provide protection from the cold. Again this year, recenter will team with Mancuso Harley-Davidson to collect blankets for their use. The blanket drive begins on Saturday, December 10th, and runs thru to Thursday, December 22nd. Those that spend their evenings outside will certainly appreciate it.
You may drop your gift at Recenter, 3809 Main Street in Houston or at Mancuso Harley Davidson 535 North Loop (610) Houston, TX 77018.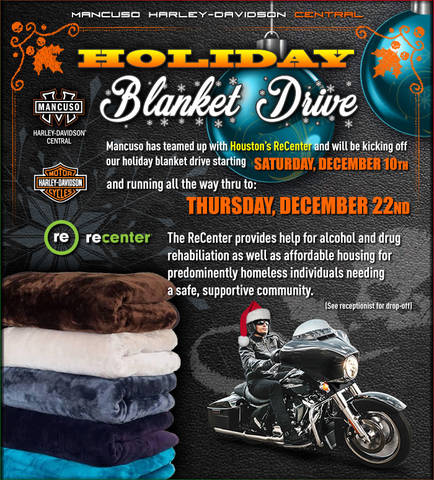 Thank you for your generosity.